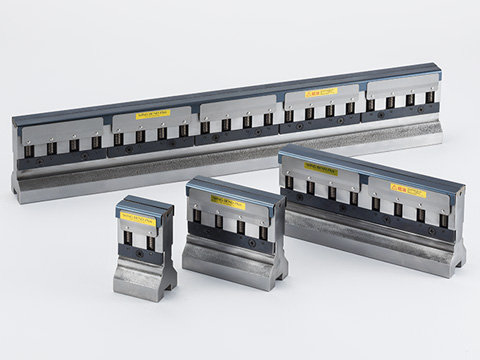 Standard type
Perfect mark free
We realized completely mark free bending without bending trace that was not possible in the Wing Bend while leaving the merit of Wing Bend.
Furthermore, we improved durability performance by implementing slider.
Wing Bend Plus is full version of Wing Bend.
The range of bending thickness is same as Wing Bend.
Particularly, Wing Bend Plus is the most suitable for stainless steel bending in disfavor with bending mark and defect.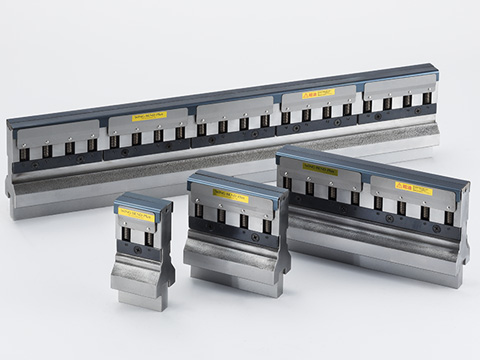 Type C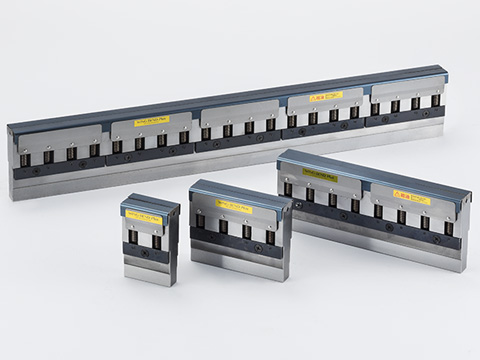 Type A
---
PROCESSING MOVIE
---
COMPARISON WITH CONVENTIONAL PRODUCTS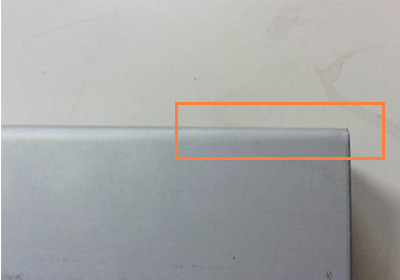 WING BEND Plus (WBP)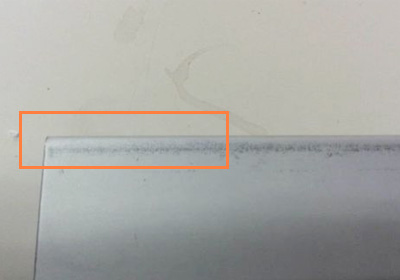 WING BEND (WB)
PRODUCTS LINE UP
STANDARD TYPE
*You can flick charts.
Model No.
WBP120-***
WBP230-***
WBP350-***
WBP650S-***
WBP650-***
WBP950-***
Work piece thickness
0.3~1.2mm
0.3~2.3mm
0.5~3.5mm
0.5~6.5mm
1.2~6.5mm
6.5~9.5mm
Die height
90mm
90mm
90mm
100mm
100mm
100mm
Die length
50/100/
200/500mm
50/100/
200/500mm
50/100/
200/500mm
50/100/
200/500mm
50/100/
200mm
100/200mm
Resistance pressure
500kN
700kN
1000kN
1500kN
1500kN
2000kN
Slide length
50mm/100~1000mm(every 100mm)/1000~3000mm(every 500mm)
*1.Model No. " *** " represent the die length.
*2.We have Type C which can correspond for TRUMPF Press Brake with fitting the FIT BAR to standard type.
*3.WBP120 and 230 have separated type (90 set:Die length 15/20/25/30mm)
---
A Type ~AMADA 1V HOLDER
*You can flick charts.
Model No.
WBP120A-***
WBP230A-***
WBP350A-***
WBP650AS-***
Work piece thickness
0.3~1.2mm
0.3~2.3mm
0.5~3.5mm
0.5~6.5mm
Die height
90mm
90mm
90mm
100mm
Die length
50/100/
200/500mm
50/100/
200/500mm
50/100/
200/500mm
50/100/
200/500mm
Resistance pressure
500kN
700kN
1000kN
1500kN
*1.Model No. " *** " represent the die length.
*2.WBP120A and 230A have separated type (90 set:Die length 15/20/25/30mm)
---
ACCESSORY/ADAPTER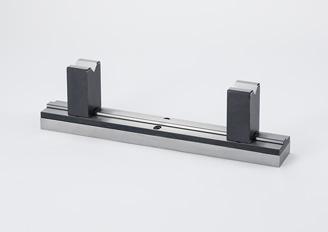 Centering Jig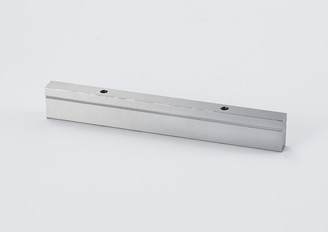 Fit bar
Slider
OPERATION PRINCIPLE
SPECIFICATION / SELECTION LIST
SOLUTION EXAMPLE
Mark free, Reduction of substitute time and Near hole bending, we can solve various problems of V Dies.
SOLUTION EXAMPLE OF WING BEND SERIES
FAQ
We reply about usable or not for each press brake machine and sales advisability of parts.
FAQ OF WING BEND SERIES